Marine plastic sheets are widely used in the marine industry to build many things. Whether it's any furniture on the boat, doors, countertops, rails, or handles, you'll notice this plastic everywhere.
Among the brands selling in this industry, King StarBoard has solidified itself in a leading position with some great features. However, it has pros and cons, too, like any other brand.
So, if you want to look for alternatives to King StarBoard, here are some great options you can check out.
Great Alternatives To King StarBoard
Today the marine industry is filled with marine boards with different qualities, color options, and materials. So, most of the time, newcomers want to go for established products like King StarBoard.
However, if you can stick around and look closely, there are a few great alternatives available around us at an economical price. Below, I will introduce you to such options of King StarBoard that only sacrifice a little on the performance front.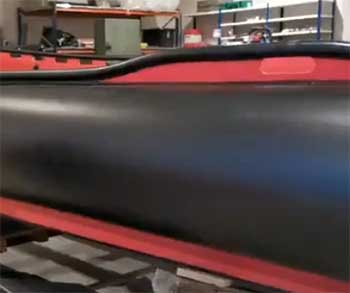 The name itself pretty much describes the specialty of this marine sheet.
This AntiSkid high-density polyethylene is made especially for surfaces with a lot of traffic on the board, including stairs and walkways.
The textured surface is the key benefit that separates it from the rest of the polyethylene plastic.
Wet boat surfaces can quickly become prone to slipping, and the textured back ensures that doesn't happen.
On top of the textured surface, it is preventive to mold and rotting, so maintenance is easy with this board.
Interstate plastic marine boards
Interstate plastic marine boards are the closest alternative to King StarBoard in terms of build quality and specification. In short, for people looking to get the same quality at a more economical price, Interstate marine plastic boards can be a great choice.
First, the durability is top notch as the board doesn't crack, rot or absorb water. Moreover, it's chemical and UV resistant, so using it under direct sunlight won't affect its longevity.
The colors are integrated into the build, so it doesn't fade away quickly.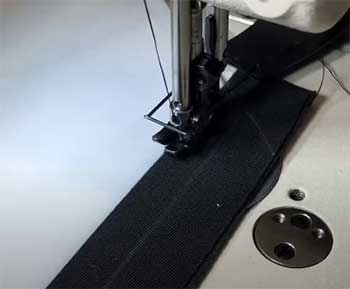 A clear vision of the horizon is super important when you are sailing.
However, most of the window sheet on the market comes with issues like yellowing, high distortion, and UV problems.
In that regard, Makrolon VR Marine Sheet can be your savior with optical clarity similar to glass.
This sheet is super easy to install as you can sew or glue it on the boat.
Due to the sheet's shape, you can also use it bent in a congested space. Despite being an alternative to glass, it's impact resistant, so the safety stays intact.
Abrasion Resistant Marine Acrylic
After the Makrolon sheet, these abrasion-resistant marine acrylic sheets are another great alternative to glass. The key strength of this sheet is that it's abrasion resistant, so you will get minimum scratch over time, and the optical clarity will be intact in the long run.
Apart from the clear vision and impact resistance, the thickness and coating options make this marine acrylic appealing. You can choose different thicknesses and coating sides according to your need.
Abrasion Resistant Marine Polycarbonate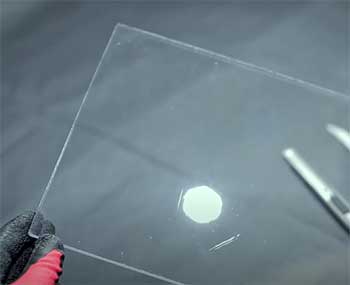 Polycarbonate is well known for its transparency.
So, why not take that advantage in the marine industry?
A&C plastic brought this fantastic polycarbonate plastic into the maritime sector and made it a valuable alternative to glass.
Besides, the abrasion resistance from the previous marine acrylic is here, too, so you don't have to worry about scratches anymore.
This polycarbonate sheet has a natural UV filter, so your eyesight as the sheet itself stays safe from harsh sunlight. Last but not least, the weather ability adds up to the convenient features of this sheet, allowing you to use it for numerous applications.
The last alternative on this list is the younger brother of the King StarBoard. It has the same base material, high-density polyethylene, so the durability is already there. The high-density polyethylene of Starlite comes from StarBoard recycling.
If you are after a lightweight alternative to StarBoard, Starlite can be the perfect choice for you as it's almost 35% light than StarBoard. Although Starlite's application differs from StarBoard, it shares qualities like rust prevention, UV resistance, and consistency.
Is King StarBoard Worth It?
King StarBoard has a leading position in the marine industry today for the features it provides. Following the patented K-Stran manufacturing process, King StarBoard delivers consistency and high quality that is unmatchable for most marine sheet manufacturers.
Despite the high price, its durability, matte finish, and UV resistance make it one of the finest marine board options today.
Also Read: Differences Between StarBoard And HDPE.
Frequently Asked Questions (FAQ)
What can I use instead of StarBoard material?
You can use the Interstate marine board instead of StarBoard. As I said earlier, it's the closest alternative that replicates StarBoard's build quality, color, and even texture but at a much more economical price.
Is HDPE the same as StarBoard?
HDPE is high-density polyethylene commonly used for different boat parts in the Marine industry. So is it the same as StarBoard? Yes, because StarBoard is the same as HDPE manufactured by King plastic.
How strong is King StarBoard?
You can estimate the strength of King StarBoard just from its usage. As per the manufacturer, it can be sued for hatch lids and swim platforms, which says much about StarBoard's strength. On top of that, it has a tensile strength of 4100 PSI, making it one of the strangest marine boards.
What is King StarBoard made out of?
King StarBoard is made out of high-density polyethylene sheets. It's one kind of thermoplastic made from a string of ethylene molecules, simultaneously making it strong and lightweight.
Wrapping Things Up
That's a wrap for today. These alternatives to King StarBoard will allow you to look for other excellent marine plastic sheet manufacturers. As you have seen above, each choice differs in application, build, material, and price.
However, one shared among all alternatives is the confidence to stand against extreme weather conditions your boat might face. You can also check and use several of these alternatives on one boat to make it more durable and safe.