Chromeburner motorgear has exploded in popularity in recent years for its incredibly low prices. At first glance, the low costs seem too good to be true. How can Chromeburner offer full motorcycle gear sets for the price of a tank of gas?
The truth is that Chromeburner focuses on keeping costs low through smart supply chain management, direct sales, and minimal marketing expenses. While the quality may not match premium brands, Chromeburner gear provides good protection at an affordable price point for casual and budget-focused riders.
Reasons For Chromeburner Gear Being So Cheap

Cheap Manufacturing and Materials
One of the biggest factors in Chromeburner's inexpensive gear is the manufacturing and materials. The company uses factories in China and Southeast Asia to produce its motorgear at high volumes and low costs.
The materials used are reasonably good but not top-of-the-line. The leather is genuine but thin, armor is CE-rated but basic, and fabric panels use decent 600D polyester instead of premium 1000D Cordura. These materials keep costs down while still meeting safety standards.
Chromeburner also saves money by using simple, modular product designs. Many of its gear models feature nearly identical style and construction with different logos. This allows the factories to easily scale production without constantly changing tooling and manufacturing processes.
Another huge factor is Chromeburner's direct sales model. You can only purchase Chromeburner gear from their own website. There are no retail markups or middlemen adding costs.
Where major brands sell wholesale to dealers at 50%+ discounts, Chromeburner sells directly to consumers at full price. This allows them to keep prices low while still making decent margins.
Direct sales also greatly reduce inventory and storage costs. Chromeburner can import container-loads of gear and sell most of it straight from their warehouses. Large brands that sell to dealers need more inventory padding to account for wholesale distribution.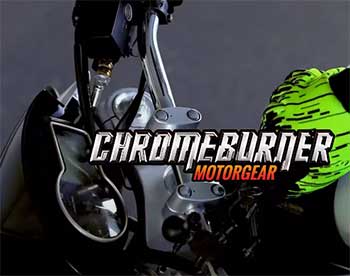 Compared to major players that spend big on athlete sponsorships and mainstream advertising, Chromeburner keeps its marketing budget quite minimal.
The company relies predominantly on word-of-mouth and organic social media instead of expensive traditional promotions.
You won't see Chromeburner ads at races or motorcycle shows.
The company focuses its limited marketing dollars on retargeted digital ads and affiliate partnerships.
This optimized ad spending greatly reduces another cost bucket that allows lower prices.
It's no secret that manufacturing in China and Southeast Asia benefits from far lower wages than in western countries. Factories producing Chromeburner gear likely pay workers typical developing nation wages far below U.S. or European rates.
While labor standards and conditions vary, the work conducted is legal and regulated in China. The low wages contribute to Chromeburner's tight cost controls and cheap MSRPs, even if it perpetuates global inequality.
Providing customer service, technical support, and warranty claims processing adds overhead for gear companies. Chromeburner keeps these costs down by offering minimal support channels beyond email and chat bots.
The company largely sells and ships gear as-is direct from the factories. Buyers must carefully check sizing charts and product details up front. Returns are only for undisclosed damage, not fit or style preferences. This lack of hand-holding does frustrate some customers. But it enables the cheap prices.
Of course, there are some risks and downsides to the bargain pricing. Cutting costs in manufacturing, materials, and support can affect quality and safety in rare cases.
While Chromeburner gear meets rated standards during production, there's less margin for manufacturing defects or materials failures compared to premium brands. Additionally, the lack of multi-channel customer service can leave some buyers high and dry if issues arise.
Still, most Chromeburner customers understand the quality trade-offs and are happy with the performance and protection for the money. As with most purchases, buyers get what they pay for. And with Chromeburner, you're paying a lot less.
Is Chromeburner Too Good To Be True?
For many riders, Chromeburner's cheap motorgear seems too good to be true. Can a $150 jacket really protect you like a $600 icon? While it won't be as durable or well-fitted, Chromeburner gear does provide good basic protection.
The materials and armor meet safety standards during certification, though real-world performance can vary. And the direct sales model cuts legitimate costs from traditional distribution and promotions. There are legitimate reasons why Chromeburner can sell good gear so cheaply.
In the end, you have to consider your priorities and budget. For casual riders or those just starting out, Chromeburner is a compelling option to suit up affordably.
More frequent and performance-focused riders may want to buy quality and pay more over the long run. But for most, Chromeburner strikes an impressive balance of low cost and decent protection.
Also Read: Comparison of RevZilla And PartZilla.
Chromeburner Motorgear – FAQ
How long does Chromeburner take to ship to the US?
Chromeburner stocks most of its motorgear in warehouses in the U.S. Orders are typically processed within 1-2 business days and shipped via ground delivery. Customers within the continental U.S. can expect to receive their Chromeburner gear within 5-7 business days after ordering. Large orders may take 1-2 additional days to fulfill and ship.
Expedited shipping such as 2-day or next day delivery is not available directly from Chromeburner's site. But customers can pay for third-party forwarding services to accelerate U.S. deliveries if needed urgently.
Where is Chromeburner from?
Chromeburner is owned and operated by a holding company based in Hong Kong. However, the company's gear is manufactured in factories across mainland China.
Chromeburner works with a network of manufacturing partners in China for actual production of its motorcycle jackets, pants, gloves, boots, base layers, bags, and other gear. The items are made at various facilities that specialize in particular products.
Once completed, the gear is imported to Chromeburner's primary warehouse in Los Angeles, California. They also have a smaller warehouse facility in Germany to serve the European market. But the vast majority of Chromeburner's operations and distribution are run from LA.
Why Go Chromeburner?
For riders seeking comprehensive protection on a tight budget, Chromeburner delivers. The quality is not top tier but provides good value for casual and commuter riding. Despite the low costs, Chromeburner gear still uses real materials like leather, CE armor, and abrasion-resistant fabrics.
While premium brands are often better for hard riding and durability, Chromeburner competes well for general street usage. And the prices cannot be beaten, even on sale from other brands.
For an economical way to gear up safely, Chromeburner checks all the boxes.