Are you somewhat of a car enthusiast?
If your answer is yes, then you already know how fun and important tuners are for better car performance. Picking the right tuner for your LBZ Duramax can be tricky but definitely not impossible.
There are lots of options for LBZ Duramax vehicles and it can get pretty confusing. Which one is a better fit and is it worth it for the long run? If you're confused about your options, check out these 5 tuners for LBZ Duramax you can try out.
Top 5 Tuners You Should Try for Your LBZ Duramax
Tuners are what convert any car into "your" car. Speed, smoothness, micro settings – you can tweak everything and make them exactly how you like them.
But of course, there are some limitations. More than that, there are lots of tuner options for any vehicle. This also includes LBZ Duramax.
It is easy to get confused with all these options available. But fret not, we got you a list.
The top 5 tuners for LBZ Duramax are:
EFI Live
PPEI (Kory Willis Tuning)
Edge Products CTS3
Banks Power AutoMind 2
Bully Dog GT Diesel Tuner
Let's talk about them in detail.
EFI Live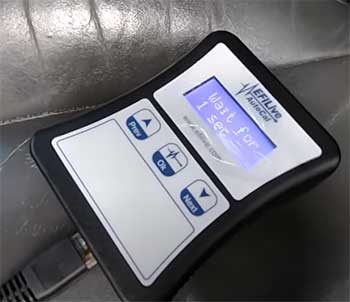 EFI Live is probably the most popular tuner all around.
Whether they're for LBZ Duramax or any other vehicle, they're hard to beat in any department.
EFI Live is easy to work with and on the affordable side. That makes it a pretty well-rounded option.
EFI Live tuners are popular for a reason.
They let you tune pretty much everything, you just have to know what you're doing.
The package comes with clear instructions so setting the device up isn't too hard, even if you're absolutely new. This is one feature that makes this tuner very beginner-friendly. Plus it gives you real-time feedback.
What makes EFI Live so popular is its extensive feedback options. This tuner will let you know everything about every parameter so you won't have to blindly poke around.
You'll know if a tuning makes it better for your Duramax or worse. EFI Live doesn't come tuned so the whole process is very hands-on.
This means you have more freedom with your tunes, but it also means that the tuner is more risky for beginners. One wrong adjustment and you've messed up the whole setting (unless you remember your default).
Thankfully the feedback monitor can help you compare and pick the better option.
That's all nice and good, but what's better is EFI Live's pricing. The tuners go for $125 on the official website. This is one of the most affordable tuners around. If you're a beginner and are looking for something that is easy to work with, EFI Live is a good choice for you.
Also Read: Differences Between DiabloSport inTune i3 And Platinum Tuners.
PPEI (Kory Willis Tuning)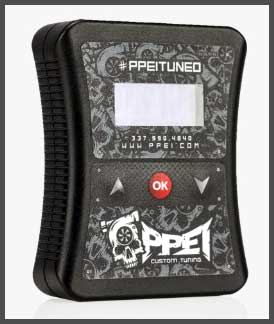 This is a popular option in the true car enthusiasts' community.
If you like being involved but don't want to do everything by yourself, Kory Willis tuning is a decent option.
These tuners also have better customer service which is a bonus.
Kory Willis tuning uses the good old EFI and EZ LYNK platforms to deliver the most convenient yet personalized tunes for your Duramax.
Kory Willis tunings are very personalized in the sense that it is built completely based on client instruction.
Kory Willis tunes are very famous for their HP boost engine tuning. Of course, that's not all you'll get but that's the most highlighted part of their tunes.
Figuring out the power level can be a tad bit difficult especially if you're a beginner, but you'll get used to it. This is one of the reasons it isn't considered beginner-friendly.
One thing you should be aware of is the emission control of Kory Willis tunings. They do emission-controlled tuning, but they have also pleaded guilty to the criminal charges brought against them regarding the violation of the Clean Air Protocol.
If that's something you don't have any problem with, go right ahead.
PPEI (Kory Willis tuning) is on the more expensive side of the price spectrum. So if you're a beginner, this may not be the best option for you. For pros, though, this is one of the best options in the market.
Edge Products CTS3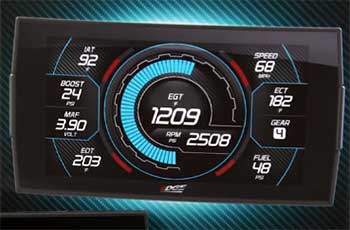 If you're looking for a compact and well-rounded tuner, this is it.
CTS3 from Edge Products is one of the most modern additions in the tuner market and it is actually good at doing its job.
The price is on the higher side but it is pretty worth it.
Do the buttoned tuners feel old-timey to you?
Do you want something that is easier to work with? Then CTS3 has your back.
This tuner is comprehensive, has pretty extensive custom tuning scopes, and also a full-colored display that makes getting insights easier. What's better is that the screen is completely touch-system based. No more buttons!
You can upgrade this with your WiFi too, how cool is that? As for parameters, you can work with pretty much all of them. It doesn't come tuned so you'll have to work your way through it.
The strongest feature of this tuner is probably the HP boost. It can add up to 120 HP depending on your level. Less than PPEI's 150 HP, but a decent number nonetheless.
CTS3 goes for around $470, but you might get a discount if you can land your purchase during a sale.
Banks Power AutoMind 2
If you're not much into manual tuning, AutoMind 2 is a really good option for you. This tuner is pre-loaded and pre-programmed, very plug-and-play to deal with.
This is the most beginner-friendly option on the list. You won't even need much knowledge about tuners, this will do everything for you.
The parameters are a little limited, but that's reasonable given the price point and the otherwise convenience you'll be getting from this device.
Bully Dog GT Diesel Tuner
If you want something basic and aren't considering running drag races anytime soon, this is a good option for you. You can get up to 75 added HP from this tuner.
The custom tuning scopes are pretty limited in this, you can only work with the pre-loaded ones or you can buy tunes from a Bully Dog dealer.
The price point is a little high for the feature it offers, but overall it is a good option, especially for beginners.
Also Read: Differences Between EFILive And HP Tuners.
Frequently Asked Questions (FAQ)
Here are a bunch of questions people usually ask about LBZ Duramax tuners in general.
Who makes the best tunes for LBZ Duramax?
EFI Live is the most well-rounded tune maker for LBZ Duramax. But if you want more customization and less time figuring things out, then Kory Willis tunings are hard to beat.
How much HP can you get out of an LBZ?
A Duramax can handle around 600 HP in factory settings.
Who is the best Duramax tuner?
That depends on your use case but EFI Live, CTS3 by Edge Production, and PPEI (Kory Willis tuning) are some of the top names.
What is the best programmer for a 6.6 Duramax?
That depends, but Edge Production's CTS3 is usually the top name for consumers.
What year LBZ is the best?
2006-2007 LBZ are the best ones in terms of horsepower.
Final Verdict
There is no one answer to the "best LBZ tuner" question. It depends on multiple factors like budget, availability, and use case. In the most popular tuner for LBZ Duramax competition, EFI Live is the top leading contestant.
Kory Willis comes pretty close, and the rest takes place depending on the use case.
Overall, EFI Live is the objectively better choice. But you have full liberty to look around and pick something that fits the bill better for you.