Are you looking for a seat to add extra comfort during your camping activity? Some people prefer a big camping chair with nice features while others just want a sturdy stool.
And hey, anything is better than an uncomfortable hard rock or log that we've all probably had a taste of.
So, buckle your seat belt and get ready to be impressed.
Yeti Trailhead Substitutes For Camping
Here is a list of these alternatives:
Kelty Deluxe Lunge Chair
Coleman Cooler Quad Chair
Nemo Stargaze Recliner Luxury Chair
GCI Roadtrip Rocker Chair
BCP Zero Gravity Lounge Chair
Trekology YiziGo Camping Chair
Yeti Hondo Base Camp Chair
You have assumedly already tried the Yeti, and if you haven't, there is a great chance you have experience with its alternative.
However, if all your knowledge and experience are based on the Trailhead chahen, take this ride with me and learn more about other substitutes.     
Without further ado, let's dive right into it.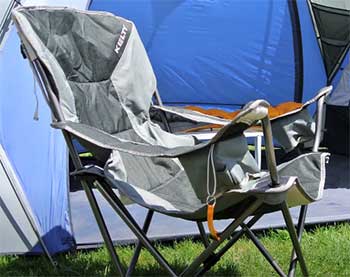 Kelty is usually the most picked by outdoor enthusiasts looking for a blend of affordable prices and amazing features.
There are significant aspects that make this lounge chair stand out. I can't even begin to describe it.
For starters, it's excellently built. The fabric is hefty 600D polyester, with double stitching.
Moreover, it comes with a padded sitting area with easily adjustable armrests.
Also, the backrest has three-position adjustability that enables you to sit upright, like, or kick back between the two.
Also Read: Alternatives To Yeti Zipper Lubricant.
Coleman Cooler Quad Chair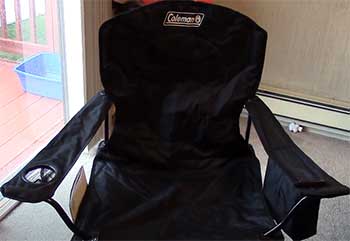 Are you on a tight budget and badly want a camping chair?
Luck for you because the Coleman chair is quite pocket-friendly.
Believe it or not, this chair comes with awesome features even at a lower cost.
First off, it has an integrated cooler on the left chair arm with the capacity of four cans and adequate ice that keeps them cold for a while.
Also, it's worth pointing out that Quad is padded for extra comfort and has a large mesh side pocket that can fit bigger-sized accessories.
Nemo Stargaze Recliner Luxury Chair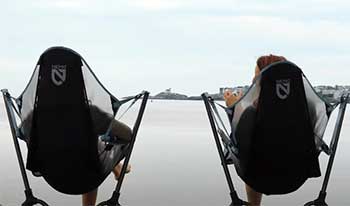 Spoiler alert! Nemo is unarguably the most incredible camping chair available at this moment.
The surprising bit is this chair's lightweight and compact nature, especially because it easily fits in a 24 by 6-inch carrying bag.
Also, it's surprising how fast and easy it is to set it up. It takes such a short time to put it together and pack it down.
This couldn't get more interesting with a cushion on your head, a cup holder next to the seat, and a full-height back. Did I mention this chair is a hammock?
GCI Roadtrip Rocker Chair
GCI Rocker has such a smooth and easy motion thanks to the spring-loaded systems.
The Roadtrip has brilliant features like a standard cup holder, full-length back support, and solid arm rails.
Moreover, it has high durability due to the rust-resistant powder coat that comes with it.
And let's not forget the perfectly-built shoulder bag and breathable mesh.
GCI Outdoor Kickback Rocker Chair
If you are into the Roadtrip chair but aren't a big fan of its price tag, then you should put Kickback in your top consideration.
It's a lighter and more affordable version of the Roadtrip chair
The Outdoor entails a frame-mounted strap that keeps the chair firm when carrying it.
As if that is not enough, the Kickback sits lower to the ground, includes a shorter chair back, and interchanges the moulded armrests for a firm kind.
BCP Zero Gravity Lounge Chair
Let yourself feel weightless in the Zero Gravity chair, which is perfect for every outdoor outing. It weighs a cool 17.5 pounds.
And while that rules out anything but the most convenient car camping, there's probably nothing close to wheeling this set of bad boys.
Aside from having an adjustable cushion to lay your head or neck, these rugged chairs have full-height support for your back. Absolute perfection, isn't it?
Trekology YiziGo Camping Chair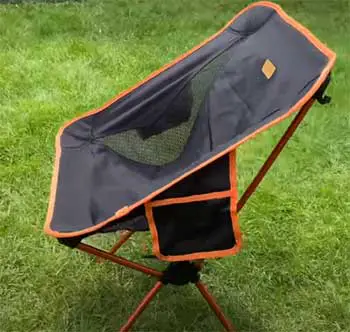 Full disclosure: This is the best backpacking chair if you're on a budget.
They're super convenient, and you can easily stack it up in your car when you're not using it.
Additionally, the side mesh creates good ventilation, and the seat is made of quality fabric.
I'm also happy to inform you that YiziGo has perfectly-sized pockets that can fit a cold can, phone, and keys.
Yeti Hondo Base Camp Chair
Want a seat that makes you feel at home, even in faraway places? Try this Hondo chair with an excellent cushion that allows you to sit longer and comfortably.
In addition, its durability is on another level. This chair can handle up to 500 pounds of weight without losing shape.
To add the icing on the cake, it is foldable to allow easy portability.
Therefore, with no doubt whatsoever, Hondo is a superb alternative for Trailhead.
Also Read: Helinox Chair Zero Substitutes.
Is Yeti Trailhead Camp Chair Worth Its Salt?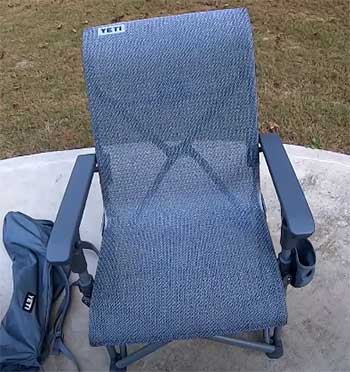 Now that you have a better idea of the possible alternatives let',s go back to the Trailhead chair.
Let's be honest; if we were making a choice based on comfort, design, and indestructibility, then Yeti Trailhead is the winner.
What's more interesting, it has a lightweight folding frame that makes it super easy to pack up, carry and load in your vehicle.
Now the choice is yours.
Will you go for the Trailhead chair or its alternative?
Frequently Asked Question (FAQs)
What is the best Yeti chair?
Yeti trailhead is undoubtedly the best. Talk about its durability, cross-over design, and spectacular features, to say the least.
What are the holes in camping chairs for?
They allow you to relax peacefully without having to move now and then.
 Does Yeti make a beach chair?
Yes, it does.
Is the Yeti chair suitable for the beach?
Yeti has tear-resistant fabric and wide feet that are durable and suitable for the beach.
Bottom Line           
For added comfort during camping or other outdoorsy activities, you can either go for Yeti or Yeti trailhead camp chair alternative.
So, do you feel spoiled for choice with the various available options? Well, at least now you know where to start.
Unarguably, Yeti is undoubtedly one of the best camping chairs, but there are so many other choices that are just as good.
More Resources: Alternatives To Vyper Chair.