CNC machines are a must these days to complete any complex cutting tasks. For any job that involves precise cutting of automobile industry or aircraft parts, CNC machines come in to cut out designed parts precisely.
HAAS is a very popular and well-known brand in the CNS industry, but many people are unaware of their tooling options and how good they are. So, today, I have decided to review HAAS tooling and see what features separate them from the rest of the competitors.
 Let's begin.
Features of HAAS Tooling
I have been a loyal customer of HAAS tooling for over a decade. There is no particular feature to mention that makes HAAS tooling so efficient. Unlike other tooling brands, HAAS has focused on delivering a balanced and complete customer experience, which makes it so good.
For example, from deciding, purchasing, and even using, HAAS have their assistance to make your experience smooth. Below, I have talked about some of the critical features of HAAS tooling that show why it can be an excellent investment.
Everything Under Single Kits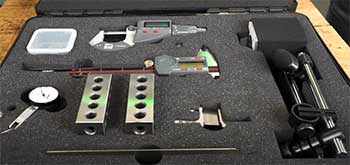 Purchasing tooling can be overwhelming, as I said earlier.
There are so many things you need to consider, and it can get very confusing if you consider the whole compatibility aspect.
However, HAAS has come to your rescue by providing their ready-to-run kits.
Instead of searching your head about the machines and tools, these kits will provide everything you need in one package.
You can browse through the HAAS website these ready kits are categorized according to their name and purpose. Another benefit of these packages is that they offer great value for money.
Now, all you get to do is focus on the business without worrying about anything else.
User-Friendly Operation With Video Assistance
HAAS tooling is more than your local tooling supplier and has been proving it for years. Purchasing tooling is not the need of the journey, as you also need to know how to use these tools.
Without the proper operational methods, you won't be able to get the best out of your investment.
In that regard, HAAS comes forward with user-friendly designs and operations that are very easy to understand. Also, they have a dedicated YouTube channel to help new users understand their tooling.
Several videos with a growing library show how you can effectively use their products and hacks to get the best from your tools. Moreover, there are also purchase guides if you are confused about which tool is right for you.
When we invest in cutting tools, we expect precise results. HAAS also took this preciseness very seriously and worked hard to provide the most precise result. Each device from HAAS tooling is extensively cut and tested with videos to back up the cutting data.
When looking for cutting tools, I was confused about various products advertising their data.
However, this video proof from HAAS has given me the confidence to move forward and make a purchase decision. Once you have decided to buy a tool, click on the product and you'll see a cutting video with necessary info like feeds, speeds, and cut depth.
Now that the devices are extensively tested, you can also work with them with complete confidence.
Available Technical Specification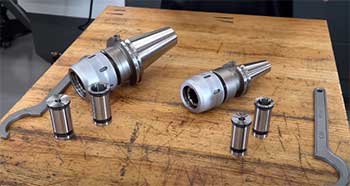 To use a cutting tool, you need to know precisely what it's capable of.
So, it would help if you had a specification chart describing the tool information and operational data.
Very few details about every tool are available at HAAS tooling, including cutting diameter, coating type, shank type, and much more.
As for the operation data, there are a lot of discoveries too. HAAS provides a very accurate speed and feeds data for every tool in their lineup. If you have experience with cutting tools, you should know that this critical information can be the key to getting the most extended service period out of your devices.
Cutting-Edge Control Technology
Programming and calibrating the tools correctly can make all the difference in cutting results. To help you do the programming, HAAS has developed a powerful control technology that'll allow the users.
Like most of the users out there, I wasn't an expert on calibrating and programming tools.
However, the simplified control tool from HAAS has made my life much easier. All I have to do is input the required information into the VPS templates in control. Then the control system automatically picks up the speed and feed for my desired cut and material and delivers the result in no time.
Quality has always been at the forefront of HAAS tooling. Whether it's their tool accuracy, build quality, performance, or user experience, everything about HAAS tooling reflects the most premium quality available in today's market.
This improved quality means you will get better results and optimization from the tools.
The advantage of this premium quality doesn't stop at the performance. HAAS offers an extensive library of online resources where you can find any solution to your problems with in-detailed how-to guides and troubleshooting guides.
As a result, keeping your HAAS tools in optimum shape is easier than before.
Buying compatible tooling according to your machine is crucial for optimum performance. However, this tool purchase has always been a highly complex process that can overwhelm most customers.
Even I remember the hassle I had to go through with other brands.
But now, thanks to HAAS, they have done a great job making their tools readily available to deliver at your location. There are four ways to purchase HAAS tooling, local HFO, MyHASS app, buy with your machine, and the most convenient one, online.
Moreover, the website is very straightforward, with an easy-to-browse catalog. So you won't spend hours looking for your essential tools.
Pricing is the last thing I wanted to mention about HAAS tooling. Tooling options are not cheap by any means, no matter the manufacturer. However, the way HAAS has kept the price low is awe-inspiring.
Considering all the benefits, whether it's the performance, quality, or convenience in every aspect, HAAS has passed my expectations. Still, the price I paid for these benefits is pretty reasonable.
Another best part about HAAS tooling pricing is that there is no confusion or hidden charges to fool you. All the prices are clearly stated on the website; no matter how you make the purchase, you will get the same price.
This way, planning the budget becomes more effortless. Here is their product catalog for you.
Final Thought
That's a wrap for today. I hope my HAAS tooling reviews will help you better understand the products in the lineup. As you can see, HAAS tooling has many benefits that its competitors lack.
Customers often feel confused due to usage complexity and lack of information about the tool's preciseness.
However, HAAS has done a great job of providing customers with all the necessary info and easy-to-purchase options to make the experience more convenient. So, if you plan to invest in tools for your workshop, HAAS can be your one-stop solution.