Do you need travel insurance?
Heck, yes!
But we all know how nerve-wracking it can be to acquire one. When potential clients search for the best insurance alternatives, they encounter famous companies like Global Rescue and Medjet.
Not only do their price offerings differ, but so does their insurance coverage. However, there's more to their dissimilarities.
Want to know what they are?
Keep reading as we reveal their contrasts and similarities to determine which one's better and why.
A Quick Comparison Table
| | | |
| --- | --- | --- |
| Specifications | Global Rescue | Medjet |
| Catered to | Organizations, governments, corporations &  individuals | Business, groups, individuals |
| Safety | Good | Excellent |
| Membership | Personal, partner, enterprise | Medjetassist, medjethorizon, corporate, organizational and over six sub-categories |
| Security | High | High |
| Effectiveness | High | High |
| Cost | Mid to high-end | Affordable to high-end |
Key Differences Between Medjet And Global Rescue Travel Insurance
Both companies focus on expanding their service scopes and regions.
Currently, global rescue caters to renowned corporations, individuals, governments, and larger organizations.
Their most prominent and best-selling services include evacuation, intelligence, security, and other medical requirements.
Some examples of exemplary work by global rescue were during the 2011 Tsunami in Japan and the 2010 earthquake in Haiti.
On the other hand, Medjet is yet another renowned company working and progressing positively in the same field, focusing on clients in business and other group sectors along with individual offerings.
What Medjet tries to do differently is enable higher security and safety choices for their consumers; for example, users can let their friends and family know about their location at all times, making it easier for them to visit whenever.
Also Read: Differences Between Good Sam And Wholesale Warranties.
Fortunately, global rescue offers mainly three membership programs to their consumers with different deals at various prices. The personal membership is dedicated to families and individuals.
The partner membership is for associations and travel operators. And the enterprise membership is for enterprises and governments.
All these memberships' offers come with a wide array of functionalities and plans, including rescue services in dangerous and remote areas via the assistance of emergency medical teams. In addition, the memberships also encompass evacuations and transportation where needed.
In contrast, Medjet offers multiple plans for any group, tour, school, organization, or corporation. Their membership options range from medjetassist, medjethorizon, and corporate and organizational choices.
Moreover, these offerings are further split into sub-categories, domestic, motorcycle, expatriate, collegiate, short-term, diamond, and annual.
Thus, the choices are endless for all users, whether of global rescue or Medjet, although Medjet is renowned for having a more comprehensive range of options.
Regarding insurance, it's vital for users to feel secure and safe, especially when they're traveling alone. Luckily, neither global rescue nor Medjet is behind in this regard.
Through the 'my global rescue' app, users traveling alone can stay in touch with their family members at all times, no matter where they are.
Similarly, Medjet also lets users contact family and friends at all times during emergencies or otherwise, especially during unfortunate accidents. This allows the family members to visit the users at any time. Thus, purchasers feel more at home and relaxed.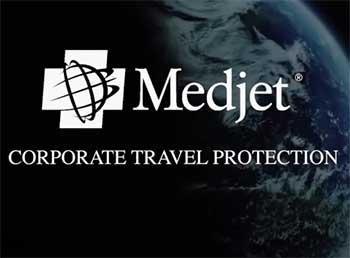 It's evident that one must assess their effectiveness before splurging on vital investments and security programs such as insurance.
According to global rescue, their staff encompasses professionals such as physicians, paramedics, agent analysts, defense intelligence, air-force pararescue, army rangers, and navy seals.
Alongside, they've travel risk and crisis management, care supports, and travel intelligence centers to ensure customers don't get lost along the way and acquire every possible aid they might need at any time during their journey.
Medjet, on the other hand, has emergency hotlines, member services, corporate sales, resellers, and affiliates, making this ordeal simpler. Users also believe that their experts and specialists' teams are well-advised on consoling, treating, and consulting clients no matter their trouble.
Although both companies offer similar services and insurance programs, their main distinctions are in the pricing. Medjet's short-term program costs the least at around $99, whereas their annual memberships can cost up to $300 to $400.
Needless to say, these costs vary and can be minimized or maximized based on the membership and insurance type. In retrospect, global rescue's price starts at approximately $120, with their annual memberships at around $330.
However, there are a few strings attached to both companies. For example, Medjet only charges once for the selected plan by users, which is a huge plus as most companies start shooting out bills merely a few months after use.
Which Travel Insurance Is Better For You?
We know every similarity and distinction that we should consider about the two famous companies. So, let's boil down the results, shall we?
Potential clients must make their final judgment based on two factors; personal preference and budget. Needless to say, if you're on a budget but still require unparalleled security and insurance services, Medjet will not disappoint.
It's also suitable as they offer a more comprehensive range of membership, premium, and essential programs and packages so users can customize more. Other than that, the services of Globa Rescue aren't lagging either.
Even though its base prices aren't as affordable as its contenders, they still offer security, guarantees, and insurance policies that make its premium clients' first choice. Watch this video for a better understanding.
Also Read: Differences Between Ripcord And Global Rescue Travel Insurance.
Frequently Asked Questions (FAQ)
What does global rescue cost?
Global rescue memberships cost around $119, and their annual memberships are rated at $239.
What is the cost of Medjet?
Overall costs of Medjet start at around $119 and can end at approximately $400.
Who owns Global Rescue?
Global rescue is owned by Dan Richards, who commits more than a hundred days every year on the road. The company responds to large governmental entities, corporations, and individual clients.
What is Medjet horizon?
The Medjet horizon plan consists of medical emergency cash advance options and lets users transact medical transfers within a few miles.
Conclusion
Now that we're at the end of our Global Rescue vs. Medjet discussion, let's carve out the bottom line. Which one should you pick? Well, we'd choose Medjet in a blink because of its unparalleled crisis aversion, security, and budget-friendly offers.
However, users must decide after fully considering their budget and insurance requirements. So, in retrospect, if you're willing to pay extra to ensure similar levels of safety standards but at premium offers, Global rescue will be suitable.