Trolling motors are an essential piece of equipment for anglers. They allow you to precisely maneuver your boat and maintain your position, even on windy days or strong currents. When it comes to trolling motors, two brands stand out – Haswing and Minn Kota.
But which one is better for your needs?
In this comprehensive guide, we'll compare Haswing and Minn Kota trolling motors, looking at their key features, performance, durability, and value. We'll highlight the pros and cons of each brand so you can make an informed decision when choosing a trolling motor.
A Brief Comparison Table
| | | |
| --- | --- | --- |
| Feature | Haswing | Minn Kota |
| Price Range | $150 – $700 | $200 – $2000 |
| Thrust Range | 30 – 112 lbs | 30 – 180 lbs |
| Control System | Tilt/twist tiller, some wireless remotes | Digital Maximizer pedal control or wireless |
| Steering | Mechanical tilt | Electronic servo |
| Propulsion | Optimized marine propellers | Indestructible propellers, Cool Quiet Power |
| Power Source | 12V – 36V motors | 12V – 36V motors |
| Materials | Aluminum, stainless steel, composite | Aluminum, stainless steel, composite |
| Warranty | 2 years | 5 years on many models |
| Country of Origin | Designed in USA, made in China | Designed and built in USA |
Overview of Haswing and Minn Kota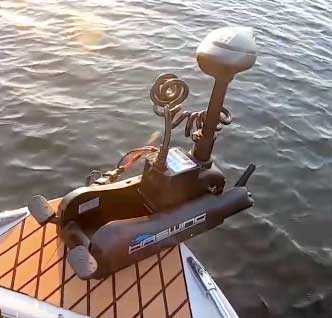 Haswing is a relatively new player in the trolling motor market, founded in 2015.
Their motors are designed in America and made in China.
Haswing offers electric trolling motors in both bow mount and transom mount configurations.
Minn Kota has been around since 1934, started by O.G. Schmidt in Minnesota.
It's one of the most established and trusted brands in trolling motors.
Minn Kota makes bow mount, transom mount, and engine mount trolling motors, along with a wide selection of accessories.
Their motors are designed and assembled in the United States.
Both brands offer trolling motors across various power and shaft length options. Haswing motors range from 30 to 112 lbs of thrust, while Minn Kota covers anywhere from 30 to 180 lbs thrust. Shaft lengths vary from 45 to 72 inches typically.
Key Differences Between Haswing And Minn Kota Trolling Motors
Now let's look at some key differences and similarities between these two brands.
Motor Types
Haswing and Minn Kota have similar motor offerings, with bow mount, transom mount, and electric steering models available.
Bow mount trolling motors are very maneuverable and allow you to control direction and positioning from the bow. They can be operated while sitting or standing.
Transom mount motors hang off the transom (back) of the boat. They offer straightforward operation but less precise control than bow mounts.
Electric steering motors use a foot pedal or wireless remote to control direction electronically. This allows for hands-free pointing and boat control.
Both brands cover the full range of motor types and configurations. Minn Kota does offer more thrust levels overall, with ultra-high output motors up to 180 lbs of thrust. But for most anglers, the range from Haswing will be sufficient.
Control Systems
The control system refers to how you steer the trolling motor and change direction. There are some key differences here between Haswing and Minn Kota:
Haswing – Uses a tilt twist tiller system on most motors. Turn the motor head to point the direction you want to move. No electronics involved. Some larger motors offer a wireless remote.
Minn Kota – Many models have electronic "Digital Maximizer" steering that uses a foot pedal control or wireless remote to point the motor. More precise control and allows hands-free operation.
Minn Kota clearly has an edge when it comes to control features. Being able to steer precisely with your feet or a remote is very convenient for fishing. Haswing's mechanical tilting is simple and reliable, but not as advanced.
Propulsion Technology
The motors and propeller systems also impact performance. Here's how the brands compare: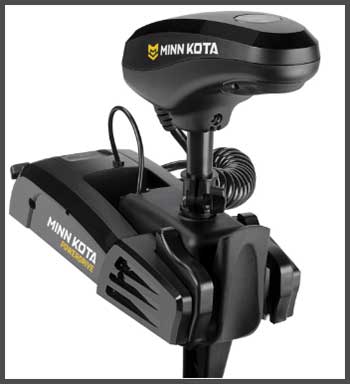 Haswing – Uses a standard marine propeller design optimized for thrust and pushing boats. Quieter performance than some competitors.
Minn Kota – Features an "indestructible" prop design and optimized propellers for various motor sizes. Also uses "Cool Quiet Power" technology for smooth, quiet operation.
When it comes to the propulsion itself, both brands offer excellent performance and generally quiet operation. Minn Kota seems to have put more R&D into prop design to maximize thrust and efficiency.
Power and Battery Requirements
The battery setup and power delivery are important considerations when selecting a trolling motor:
Haswing – Most motors run on 12V systems. Larger motors are available in 24V and 36V configurations to handle heavy loads. Uses standard marine batteries. Offer up to 112 lbs of thrust.
Minn Kota – Broad range from 12V to 36V motors depending on size and thrust output. Uses deep cycle marine batteries. Up to 180 lbs of available thrust on high-end models.
Minn Kota simply has larger motors available, with 36V systems delivering up to 180 lbs of thrust. That much power is overkill for many anglers though. For typical small to mid-sized boats, both brands provide ample power.
Durability and Construction
You want a trolling motor that will hold up through years of fishing trips and being exposed to the elements. Here's how they compare:
Haswing – Constructed from marine-grade materials including aluminum, stainless steel, and composite plastics. Waterproof motor seals. Rated for saltwater use. 2-year warranty standard.
Minn Kota – Very rugged aluminum, stainless steel, and composite construction. Fully waterproof. Made for freshwater and saltwater environments. Industry-leading 5-year warranty on many models.
When it comes to durability, both brands build motors to last. Minn Kota offers a longer warranty, highlighting their confidence in the reliability of their products. For most anglers, either brand should provide years of trouble-free performance.
Cost and Value
As you would expect, Minn Kota motors come at a premium price over the newer Haswing brand:
Haswing – Low to mid price range, from $150 up to around $700 depending on motor size. Excellent value for budget-conscious anglers.
Minn Kota – Mid to high price range, roughly $200 to $2000 depending on model. You pay more for the premium Minn Kota name and reputation.
Haswing gives you great performance for the money, while Minn Kota commands a higher price tag as the long-standing market leader. Both offer good value depending on your budget and needs.
Also Read: Comparison of Yamaha SHO And Regular Outboard Motors.
Haswing Pros and Cons
Pros:
Very affordable pricing
Quiet, efficient propulsion
Reliable performance
2-year warranty
Good for both freshwater and saltwater use
Cons:
Limited control features on lower-end models
Maximum of 112 lbs thrust available
Newer brand with less reputation than Minn Kota
Minn Kota Pros and Cons
Pros:
Very smooth, quiet motors
Excellent directional control features
Premium reputation and durability
Up to 180 lbs of thrust available
5-year warranty on many models
Cons:
Higher cost than comparable Haswing motors
Overkill for some smaller boats and applications
Haswing And Minn Kota Motors: Head-to-Head Comparisons
Here we'll look at how specific Haswing and Minn Kota motor models stack up against each other:
Haswing Cayman 55 vs Minn Kota Endura C2 55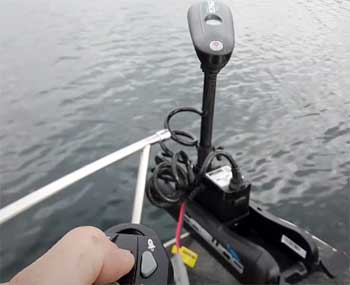 These 55 lb thrust transom mount motors are great for small to mid-sized boats.
The Haswing Cayman is a more basic motor with tilt/twist steering and a 2-year warranty.
It runs for around $250.
The Minn Kota Endura C2 55 adds a 5-year warranty, Digital Maximizer steering control, and faster speed options.
It costs closer to $400.
For smaller boats, the Haswing gets the job done reliably for less money.
Go with the Minn Kota if budget allows and you want smoother electronic controls.
Haswing Osapian 112 vs Minn Kota Terrova 112
These 112 lb thrust bow mount motors provide excellent power and control for larger boats and applications.
The Haswing Osapian with tilt/twist steering costs under $700 but lacks electronic control features. The Minn Kota Terrova adds foot pedal steering, Bluetooth connectivity, and an extendable handle for around $1500.
For maximum value, the Haswing Osapian provides impressive performance for the money. The Minn Kota Terrova is the better option for larger boats where precise control and steering matter more.
Haswing Cayman 80 Wireless vs Minn Kota Riptide Terrova 80
These 80 lb saltwater trolling motors are designed for use in corrosive marine environments.
The Haswing Cayman 80 Wireless costs around $650, with an included wireless remote but no pedal control. The Riptide Terrova 80 has total steering control and costs over $1400.
For casual saltwater anglers, the wireless Haswing gets the job done reliably for much less. Diehard offshore anglers will benefit more from the advanced control and durability of the Minn Kota Riptide model though.
Also Read: Comparison of Minn Kota Ulterra And Terrova Trolling Motor.
Frequently Asked Questions (FAQ)
Where are Haswing motors made?
Haswing motors are designed in the United States and manufactured in factories in China. This allows them to provide feature-packed motors at very affordable pricing.
Who makes the best trolling motor?
For advanced control features and proven reputation, Minn Kota is widely considered the best brand of trolling motors. But for value, Haswing motors provide impressive performance at lower prices.
Are Minn Kota motors made in China?
No, unlike many major brands today, Minn Kota still designs and assembles all of their motors at their factory in North Dakota in the USA. Their American-built reputation is part of their appeal.
Does Mercury Marine own Minn Kota?
Yes, Mercury Marine acquired Minn Kota in 2001. Minn Kota operates as a mostly independent subsidiary, while benefiting from Mercury's marine industry expertise.
Closing Remarks
When choosing between Haswing and Minn Kota, there are strong cases to be made for both brands.
For anglers on a tight budget, Haswing delivers reliable performance and power at very affordable pricing. The lack of high-end control systems keeps costs down.
For those willing to pay more, Minn Kota represents the industry gold standard, with smooth and quiet operation, responsive steering, and a reputation for reliability. Their extensive lineup has an option for just about any application.
Think about your specific needs and budget when deciding between these two excellent trolling motor brands. Both Haswing and Minn Kota will enhance your fishing experience and allow you to master controlling your boat's position to access the best fishing spots.