Let's get real; it's impossible to embark on adventures in teeth-chattering cold weather. So, we rely on excellent air heaters. However, the market is filled with them all seems pretty great, right?
But which deal will deliver the most value for the buck?
Please don't fret, as we've got all the answers. Come and take a gander as we discover similarities, key features, and differences between top-tier Webasto and Autoterm brands. Read on to know which suits you best!
A Quick Comparison Table
| | | |
| --- | --- | --- |
| Specifications | Autoterm Air 2D | Webasto |
| Power | 12V | 12V and 2kW |
| Timer | Available | Available |
| LED display | Mounted | Mounted |
| Best for | Small vehicles and boats | Bus, military vehicles, motorhomes, boats, RVs, vans, and trucks. |
| Usability | Excellent | Great |
| Noise-free | No | Yes |
| Resistance | Heat | Weather, moisture, and water |
| Performance | Great | Great |
| Installation | Easy | Easy |
| Price | Affordable | Expensive |
Key Differences Between Autoterm And Webasto Air Heater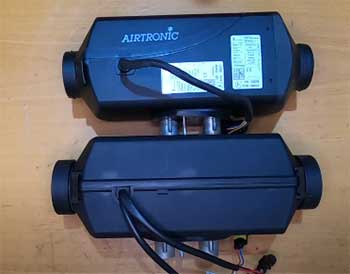 The auto-term 2D air heater has a 12V powerful heating system that is best for smaller boats and vehicles.
Additionally, it also comes with PU-27 digital controllers with an apt timer mechanism and an OLED display for better visualization.
Moreover, users can adjust the heating output at eight different levels with the power mode and by setting the desired temperature.
The best part is that it also comes with a ventilation system and a Russian or English controlling panel for greater versatility and ease of usage.
Furthermore, the 60mm heating air hose can be attached to the auxiliary heating systems if needed, and the overall model also has an exhaust pipe of 24mm.
Lastly, it has no hassle of registration as it comes with an ECE mark!
On the other hand, the Webasto air heater is not far behind. The Webasto heaters are best for bus constructions, military vehicles, motorhomes, boats, RVs, vans, and trucks.
They also exhibit greater fuel efficiency and operate quietly, yet with their 12V and 2kW gasoline heater mechanism, powerful combustion air pipe, fuel filter, exhaust pipe, fuel hose, pump harness, fuel pump, and overall heating unit.
The HD timer is also a massive plus for better visuals, especially as the device comes with a mounted floor plate.
The usability of both products is unparalleled, starting from the installation to the operation; the Webasto air heater fits and works perfectly no matter which vehicle it's in.
Another vital user-friendly with Webasto is their aftersales service which users love as they're incredibly responsive, while most other companies don't bother after the products have been sold.
A few things that users aren't a fan of with the Webasto is that the Russian units are sold at high full prices, and since the products aren't American-made, the sizes vary; thus, users might pick them carefully. Now let's talk about Autoterm products.
These heaters are tested individually before their release to the market, so rest assured, consumers, get the entire value and a long-term investment. The quality control team tests the heaters for approximately 1000hours before the release.
Moreover, the model doesn't emit any toxic fume inside the vehicle; hence, it is highly economical too. Therefore, it's safe and cost-effective too.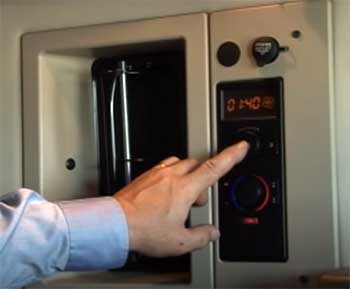 Now, Webasto varies in its delivery and functioning based on the insulation that the user already has installed.
If the insulation is good enough, it will trap in the heated air well and keep it that way coherently.
This is because the heater heats the environment comparatively quickly.
However, the quality of the entire making is tenfold next to other Chinese heaters.
The build quality is weather and moisture-resistant as well.
Moving on to the Autoterm heater, it can run consistently for around 70hours without any flat service and interruption.
It's extremely impressive as it can work well with even 3 degrees Celsius outside and is heat-resistant. One downfall is that the heater isn't exactly silent, but it's low noise.
On the other hand, you might also receive an error message if the tank runs low, which could interrupt its delivery.
This is what really matters, right?
So let's get down to business and discuss the products' pricing distinctions. The Autoterm costs around $600, whereas the Webasto costs around a whopping $900. We know this entirely changes the game.
Now, the bottom line is, will paying $900 for the Webasto heater be worth it? The price difference is vast. However, some users consider that extra buck an additional value for Webasto products.
In reality, both heaters have a few cons; thus, if you're budget conscious, the Autoterm is an excellent option with minor distinctions against the Webasto, which isn't even a mile apart.
The German-made Webasto comes with a 2-years definite warranty. And rightfully so, as it has top-notch quality. However, a lot depends on how you maintain and install it. Thankfully, the products come with an installation manual and a money-back guarantee.
After installation, it's recommended to start the heater during summer for 10 to 15 minutes monthly for smoother operation. Worry not, as the installation kit includes everything you need and an HD 7-day programmable timer.
In retrospect, the Autoterm can fit anywhere you like inside the vehicle. Some users fit them beneath the driver seats and find seamless operation there. The product comes with easy fitters and can also be underslung if needed.
Since the product arrives with every necessary tool and detail about the installation, it's quick and efficient, even if you're a newbie. Autoterm also comes with a 7-day program.
It's recommended to run the product for an hour at full power once every month to maintain its health.
Which Air Heater Is Better For You?
We're almost at the end of this article. Hence, it's time to carve out the results. Which product is the best choice for you?
Well, it's a no-brainer that both products come with some cons. However, none of them seem like a deal-breaker to most users.
And next to their pros, the drawbacks seem negligible. That said, we must praise the Autoterm air heater as it acquires coherent and seamless functions and operations within a budget.
To be fair, it's pretty remarkable how the Autoterm consists of such hefty features while remaining within spending limits, but lucky us that it does. Here is an in-depth review on it for you.
On the contrary, Webasto is a fantastic product too. However, it's a tad bit too expensive with similar features to the Autoterm. In any case, if users believe in spending hefty for such equipment, Webasto will not disappoint.
Also Read: Differences Between Camplux And Joolca Portable Water Heater.
Frequently Asked Questions (FAQ)
Where are planar diesel heaters made?
Planar diesel heaters are made in Russia, most of which are made in one factory, even the software.
How many amps does a Webasto heater draw?
Generally, Webasto heaters draw around 1.5-amps every hour.
What is Eberspacher heating?
Eberspacher heaters utilize fans to heat a car's interior, and this heat spreads fast with minimized electricity consumption.
What is a Chinese diesel heater?
Chinese diesel heaters are adaptable and come with a digital controller to adjust the heating systems and pump's rate.
Conclusion
To boil down this Autoterm air 2d vs. Webasto comparison, let's reveal which product seems a clear winner. The Autoterm 2D is the better-performing air heater, especially considering the price. You can save a ton while enjoying the most benefits and longtime service.
However, if you don't mind spending a few extra bucks, the Webasto air heater is another alternative, although it's just on the high-end side. But if that's your forte, go for it!